Samsung Freestanding Fridge Freezer | RB38T605DB1/EU
All-Around Cooling

Wine Shelf

Humidity Fresh +
All-around Cooling

Optimal Fresh +

Total No Frost
More inside, same outside
SpaceMax™ Technology
When you're short on space, but still need to be big on space, there's SpaceMax Technology™. It works by making the walls slimmer so the same size fridge on the outside has larger capacity inside. All without compromising on performance or energy efficiency. You really can get the best of both worlds.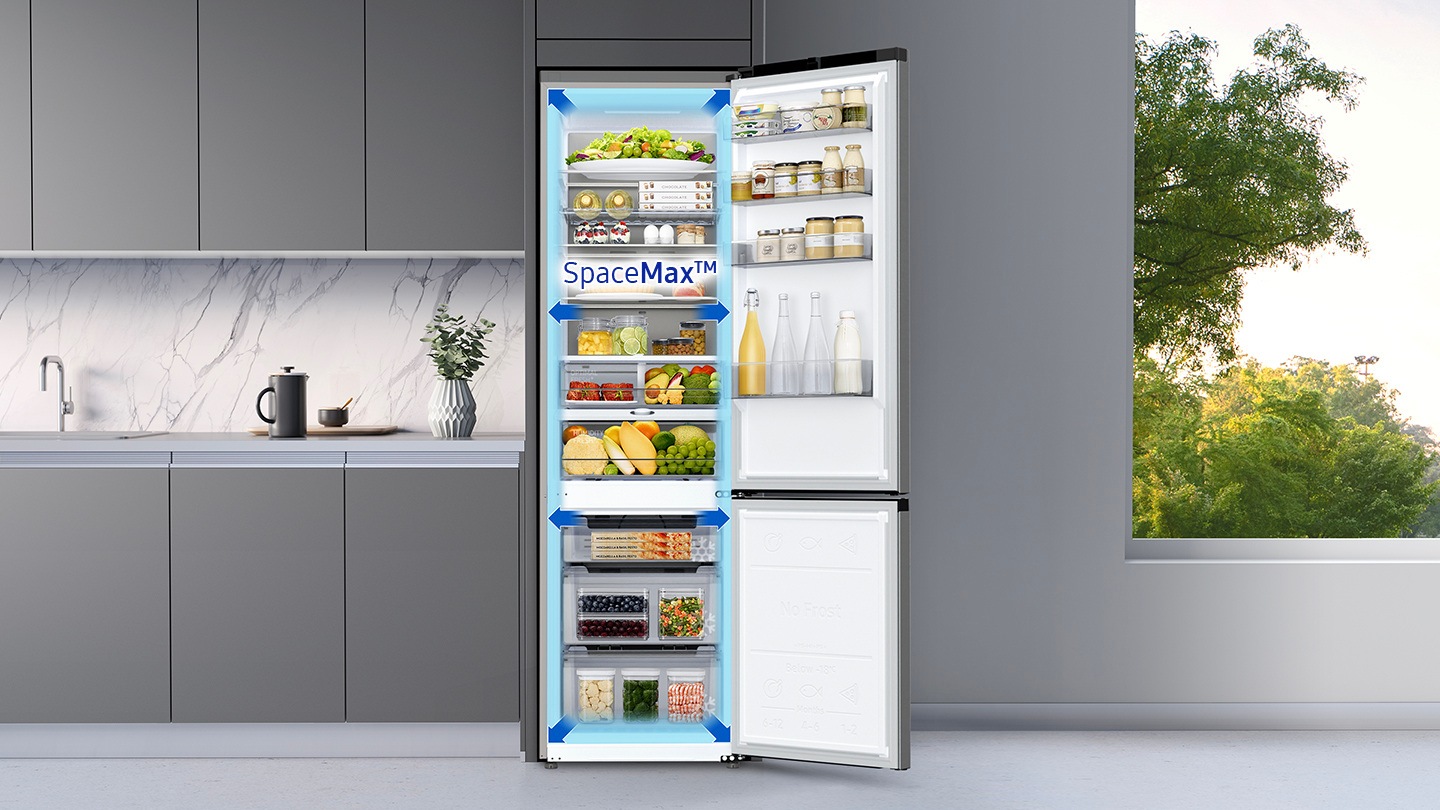 Control the freshness with two temperature zones
Optimal Fresh +
The Optimal Fresh Plus box features two temperature zones, maximising the freshness of different foods at the same time. Store meats and fish in the left side where it's cooler, keep your fruit and veg at its best on the right, or, you can set it for a single temperature to maximise space. Easy.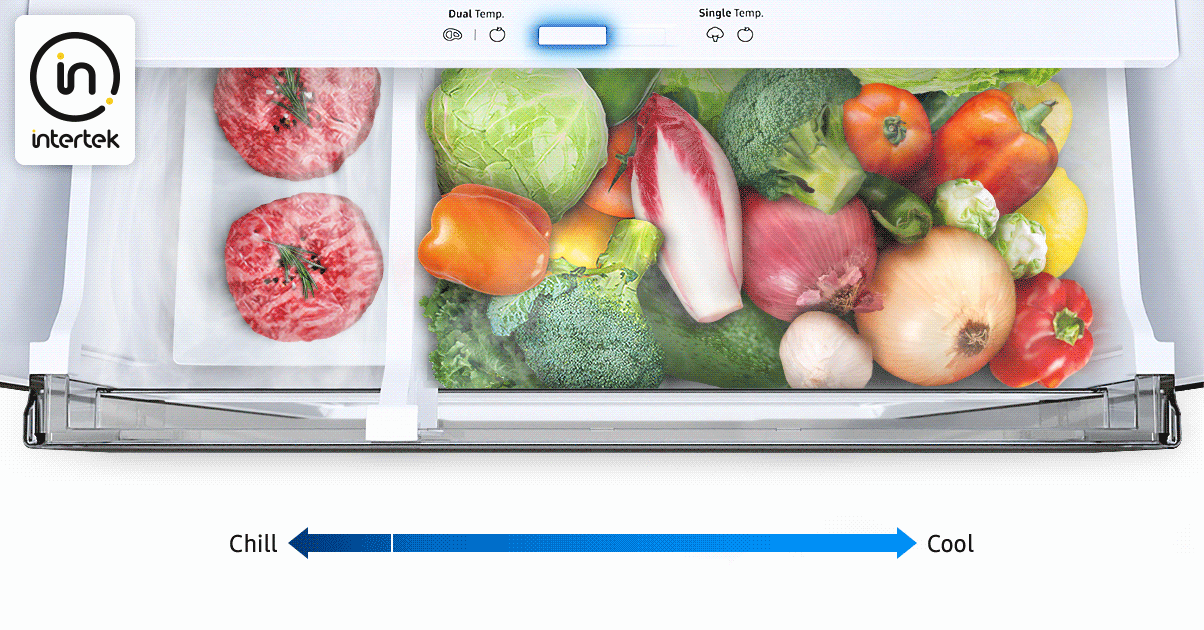 Put defrosting on ice
No Frost
Who has the time these days to defrost a fridge? Our Total No Frost feature maintains an even temperature, preventing ice build-up, saving you the hassle of defrosting and keeping your Fridge Freezer frost-free.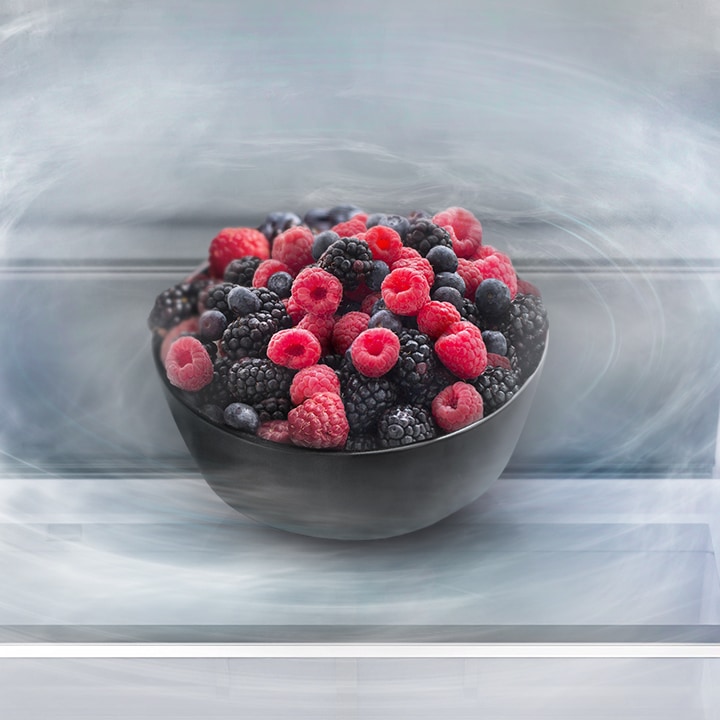 Control the settings, keep things crisp
Humidity Fresh +
No one wants a wilted lettuce or soggy strawberry. With the Humidity Fresh+ drawer, you can set the humidity and temperature range to keep it all crisp, fresh, and juicy. Plus it's large enough to store the big stuff – like leeks, cauliflower, and celery – so you don't need to limit your shop.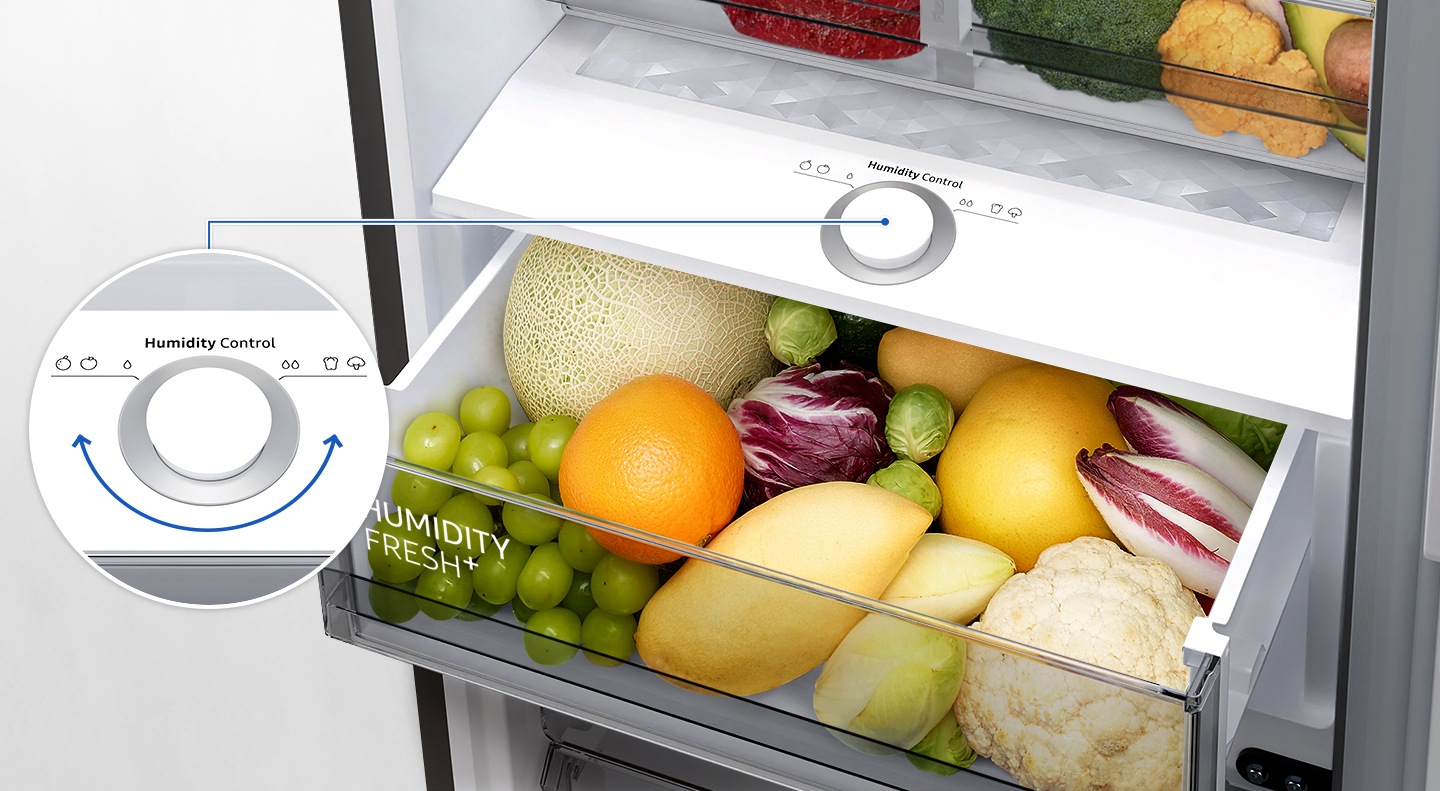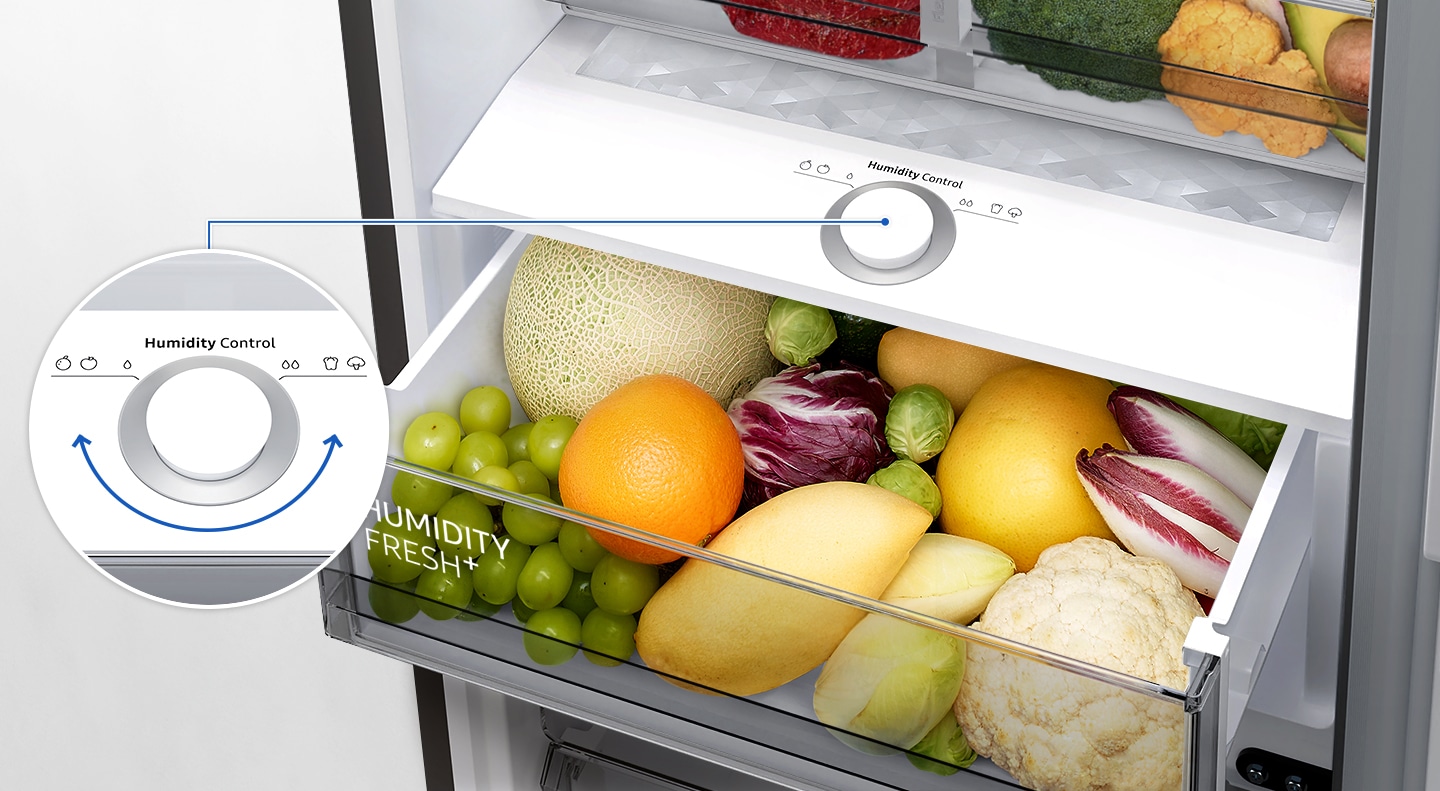 Play it cool
All-Around Cooling
Never lose your cool with All-Around Cooling. It does what it says on the tin – moving cool air around the fridge to keep a constant temperature. So everything from chickens to cucumbers will be evenly chilled and stay fresh for longer.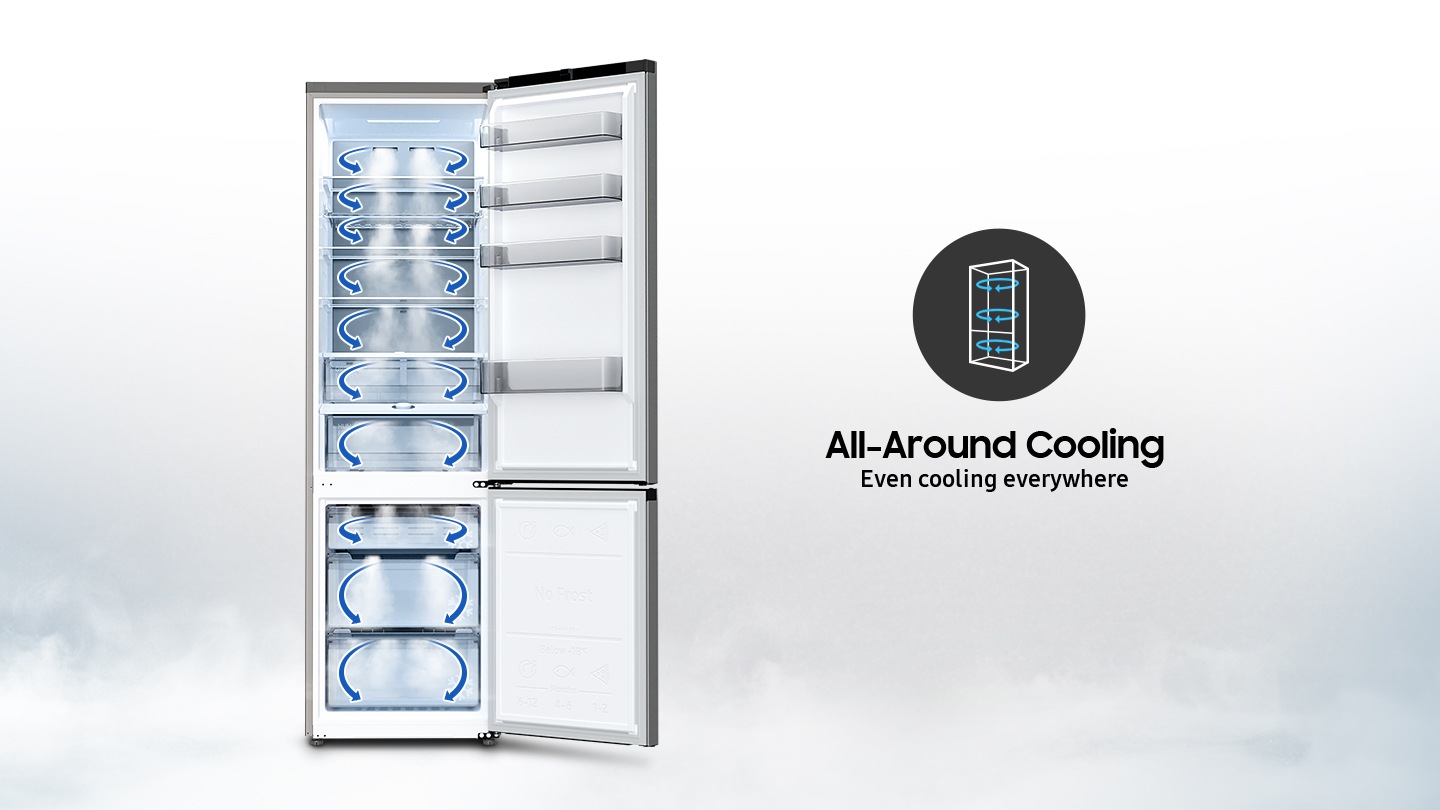 Modern and sleek to suit your style
Seamless & Sleek Design
Inside and out, it's a sophisticated addition to any kitchen. The flat doors and recessed handle keep things sleek. And the streamlined water dispenser* adds a little chic. Plus, the interior features a hidden display for easy control, and an extra-wide wine shelf**. It ticks all the right boxes.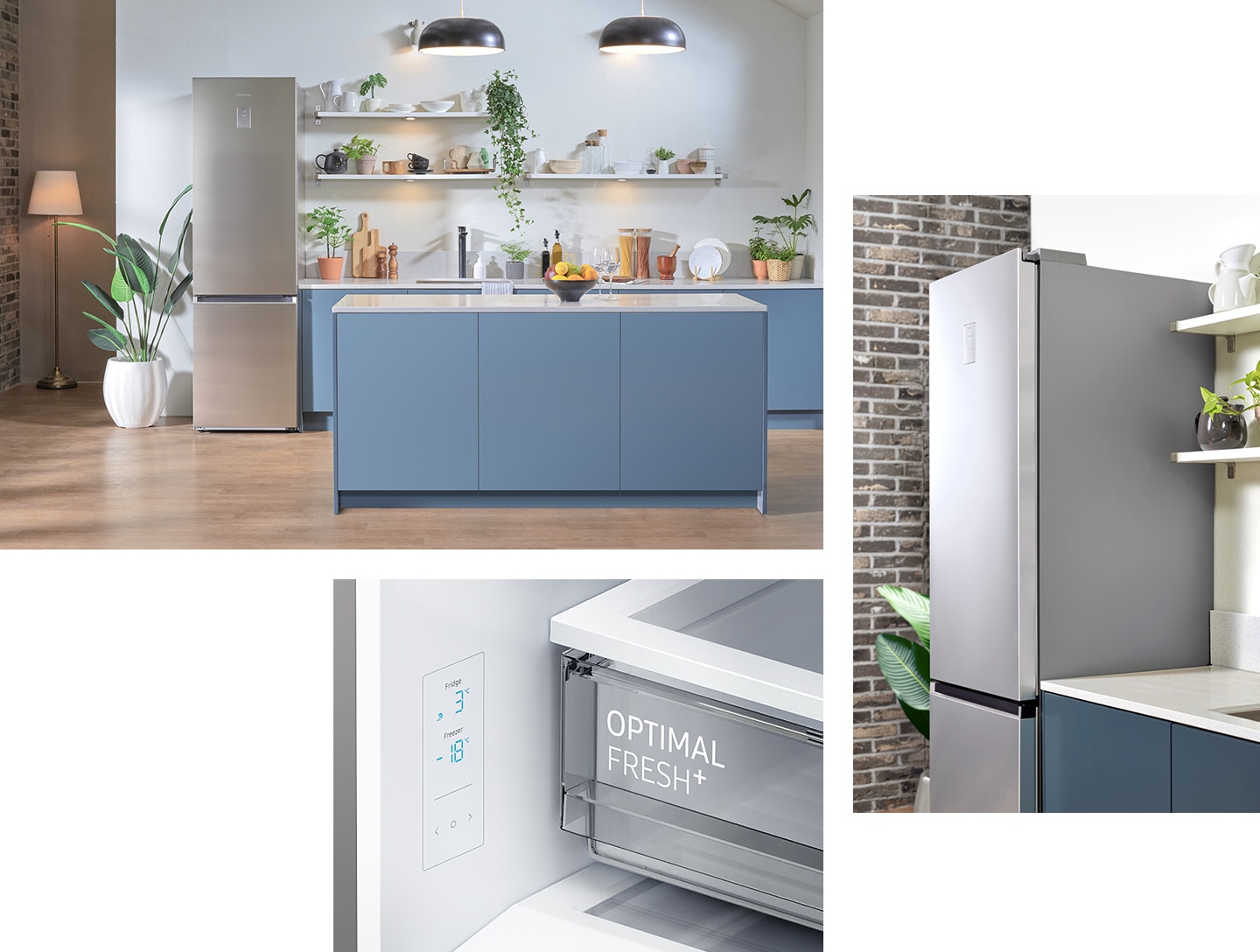 * Available on selected models only. ** Available on selected models only. Optional and can be removed.
Store more in the door
Big Door Bin
Door storage fills up fast. But these Big Door Bins are wider and deeper, and can house bottles and cartons up to 4 pints in size. So there's plenty of space on the shelves for everything else, and there's no more rummaging for your favourite drinks. Plus, with the bonus space, you can stock up a little more so you'll always have a cold one handy.
The power is yours
Power Cool / Power Freeze
No more worrying about your frozen favourites defrosting on the way home from the shops. Power Freeze rapidly lowers the temperature of the freezer once you've stocked up. Power Cool tops up the fridge with some cool air keeping your new food fresh.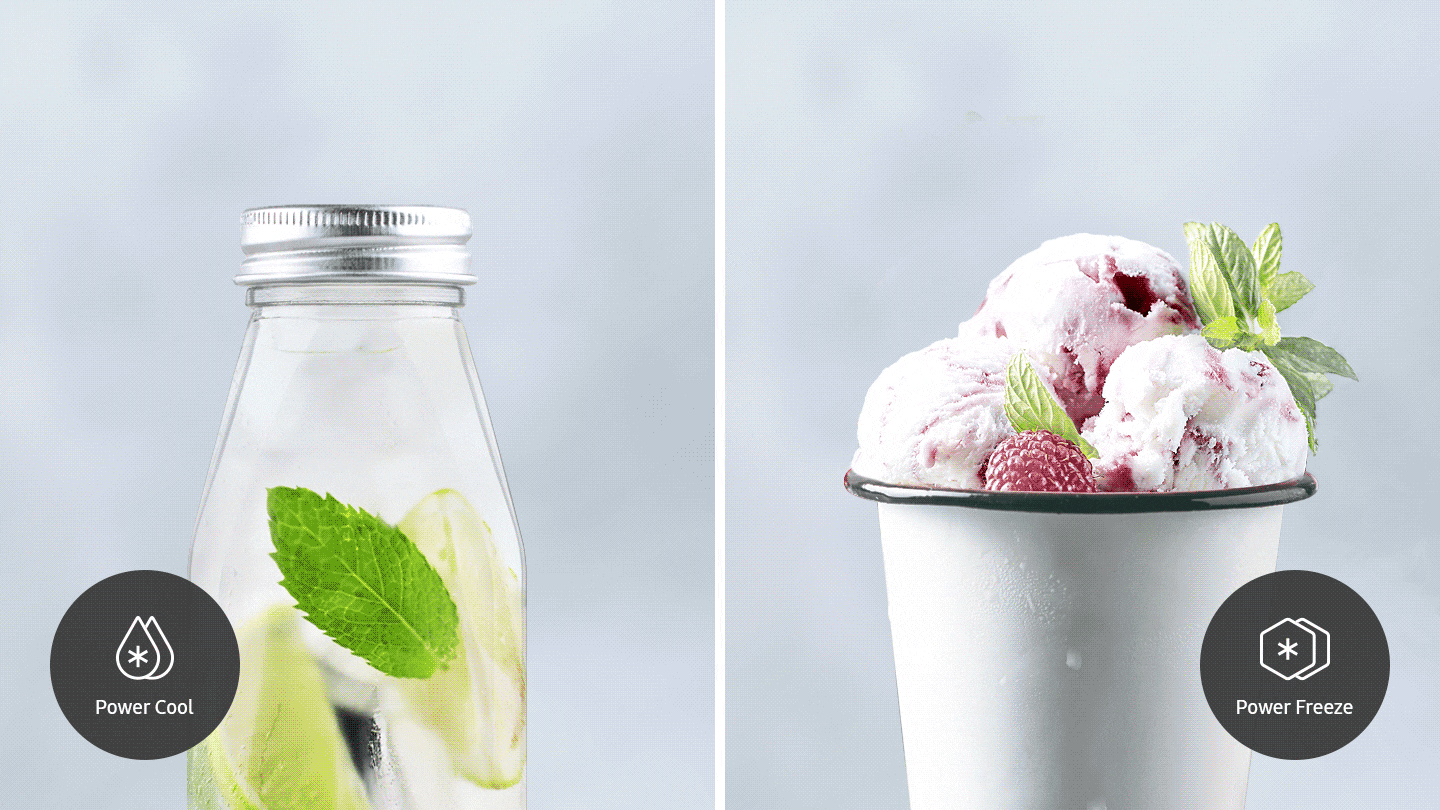 A smart use of energy
Digital Inverter Technology
The Digital Inverter Compressor cleverly alters the fridge's power and running speed to how much cooling is needed. So the temperature is constantly perfect, making it more efficient, as well as less noisy and longer-lasting.
* Based on internal testing in accordance with the ISO 15502 standard.