Whirlpool 60 cm Built-In Ceramic Hob – Black – AKT8090LX
4x Quick Light Zones
Residual Heat Indicators
Built in Timer
Child Lock
Special Order Item
Whirlpool 60 cm Built-In Ceramic Hob - Black - AKT8090LX
Whirlpool AKT8090LX
4 rapid heating electric zones in 3 different sizes to suit your cooking needs
Touch sensitive controls offer complete control over your cooking while offering a safer alternative to dial with built-in child lock.
Residual heat indicators stay on until the surface has cooled down to a temperature which is safe enough to touch.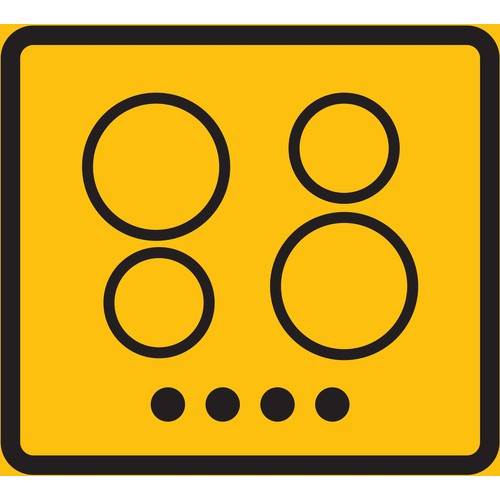 Front Controls
Easy grip control knobs are situated on a convenient front control panel.
Stapletons Expert Electrical have been serving the community since 1958. Our prices won't be beaten. Hence, the Best Deals in all our Electrical Departments. See our seasonal offers in washing machines, fabulous venting hobs and automatic coffee machines. Stapletons Galway Road store specialises in larger household electrical items, such as Range Cookers and American fridge freezers. Plus the ever popular Ninja Air Fryers. While the Vicar St store are experts for wearable devices, laptops, large screen TV's and electric scooters.
We stock a large selection Whirlpool products at Stapletons in Tuam. Whirlpool products include Household Appliances, Washing Machines, Heat Pump tumble Dryers, Dishwashers, Fridge Freezers, Built in Appliances and Vented Hobs. All Whirlpool products, plus other household electrical items and hi-tec products are available over the counter. Both from our Expert Electrical outlets at Vicar Street, or Galway Road in Tuam County Galway. Alternatively purchase at Stapletons Expert Electrical online shop for immediate shipment.