Sale!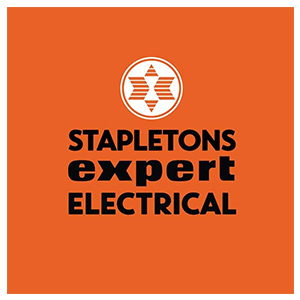 Cetotec Conga Rockstar 500 Ultimate ErgoFlex – 054973
Cecotec Conga Rockstar 500 Ultimate ErgoFlex - 054973
Vacuum cleaner with digital motor, Conga RockStar 500 Ultimate ErgoFlex by Cecotec. 3-in-1 cordless vacuum cleaner: Upright, electric broom and handheld, with Digital Brushless motor. 430-W power and 24 KPA. Flexible tube. Up to 65-minute run time. Maximum efficiency. Cyclonic technology.
3-in-1 cordless vacuum cleaner: Upright, electric broom and handheld, with Digital Brushless Motor, maximum suction power and 360º design to remove dust from everywhere. Includes optional accessory for wet cleaning.
DigitalBrushless technology with cutting-edge motor without brushes. Offers greater speed, less noise and lengthens the vacuum cleaner's lifespan.
Ensures maximum efficiency with its Multiphasic System.
Force Sonic technology with a maximum power of 430 W. Vacuums all types of dust and keeps your home constantly clean, maximizing its 24-kPa suction power.
Its ErgoFlex system allows reaching the most difficult areas in simple and easy moves. Thanks to this system, this vacuum cleaner adapts to all circumstances.
Typhoon system that maximizes its impressive suction power up to 130 W.
Immortal Battery system with Ion-Lithium battery, 2500 mAh and 25.9 V, that reaches a 65-minute run time and reduces the charging time to 4 hours.  Vacuum your whole house without recharging.
Includes special motorized brush for upholstery that removes effectively all dust, dust mites and other types of dirt.
3 operating modes: Eco, Daily and Turbo. Adapts to every circumstance. Eco mode maximizes the battery life and offers perfect results, Daily mode offers the best efficiency and suction power combination, and Turbo mode removes the harshest dust and vacuums carpets.
Double motorized brush: One made of sponge for hard floors, and a 2-material one made of bristles and silicone for all types of surfaces. Its design turns it into the most powerful cordless stick vacuum cleaner, that removes all types of dust from every type of surface.
360º Technology that allows reaching every corner, even the highest ones.  Its weight rests on the handle, therefore it can be lifted comfortably.
Maximum efficiency throughout its service life thanks to its Cyclonic System technology. Includes the latest vacuuming developments to separate particles through centrifugal force.
Includes high-performance filter to retain high percentage of dust and allergens.
Large-capacity tank, 800 ml, to vacuum your whole house.
83-dB noise level, much less than any other vacuum cleaner of similar power. It does not disturb during day or night.
Designed to clean all types of surfaces, soft or hard.
LED display that shows remaining battery and allows optimizing cleaning cycles.
Wide professional accessory kit that allows up to 30 cleaning combinations.  Composed of a brush for hard floors, a 2-material brush, motorized brush for upholstery, charging base, wide nozzle, narrow nozzle for furniture or corners, extensible tube, long brush and union elbow.
Its light weight, 2.5 kg, allows moving it with complete freedom and comfort.
Optionally acquire its Water Tank accessory and mop and scrub your floor just by attaching it.