Bosch Unlimited Serie 6 Pro Home Cordless Vacuum Cleaner – BCS611GB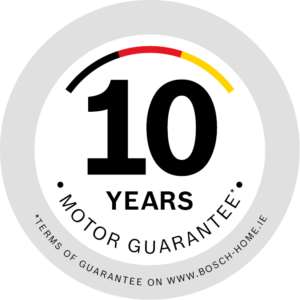 CLICK HERE TO REGISTER:
MyBosch – Product registration for Bosch Home Appliances (bosch-home.ie)
Bosch Serie 6 Unlimited ProHome vacuum cleaner:lightweight and compact, weighing only 2.3 kg when the tube and nozzle are attached.
Part of 18-volt Home & Garden cordless system
Multi-use handstick featuring  the exchangeable Power for ALL battery, which allows you to use it with a whole range of the Bosch power tools and gardening devices (green product line) for optimum flexibility.
Compact design
brushless motor technology to keep the digital motor small yet powerful and it's emission free.
Use on all floors
All Floor Power Brush designed to effectively clean all kinds of floors. It comes with a flexible crevice nozzle for those hard to reach areas and a 2-in-1 furniture and upholstery brush that allow you to master any cleaning job.
The extras
The easy to empty dust box contains a lifetime hygienic filter for clean exhaust.